Flexibility to suit your individual needs
Respite care is often a fantastic choice for people who need additional support but are not yet ready or in the position to move into residential aged care. Respite care also provides a much-needed break for carers by offering temporary care services for an older adult.
There are two main types of respite care: Overnight Respite Care and Day Respite Care. Choosing the right type depends on the specific needs of both the carer and the individual requiring care. 
Overnight respite allows carers to take an extended break, knowing that their loved one is being cared for overnight. The individual receiving care will stay in one of our Residential Care homes where all their needs, from meals to medical monitoring, are taken care of.
Day respite services, in contrast, are provided during daytime hours. The care recipient can engage in social activities, meals, and receive any required health services. This allows the carer to manage other responsibilities or simply take a break.
When it's time for a break, Masonic Care WA is there.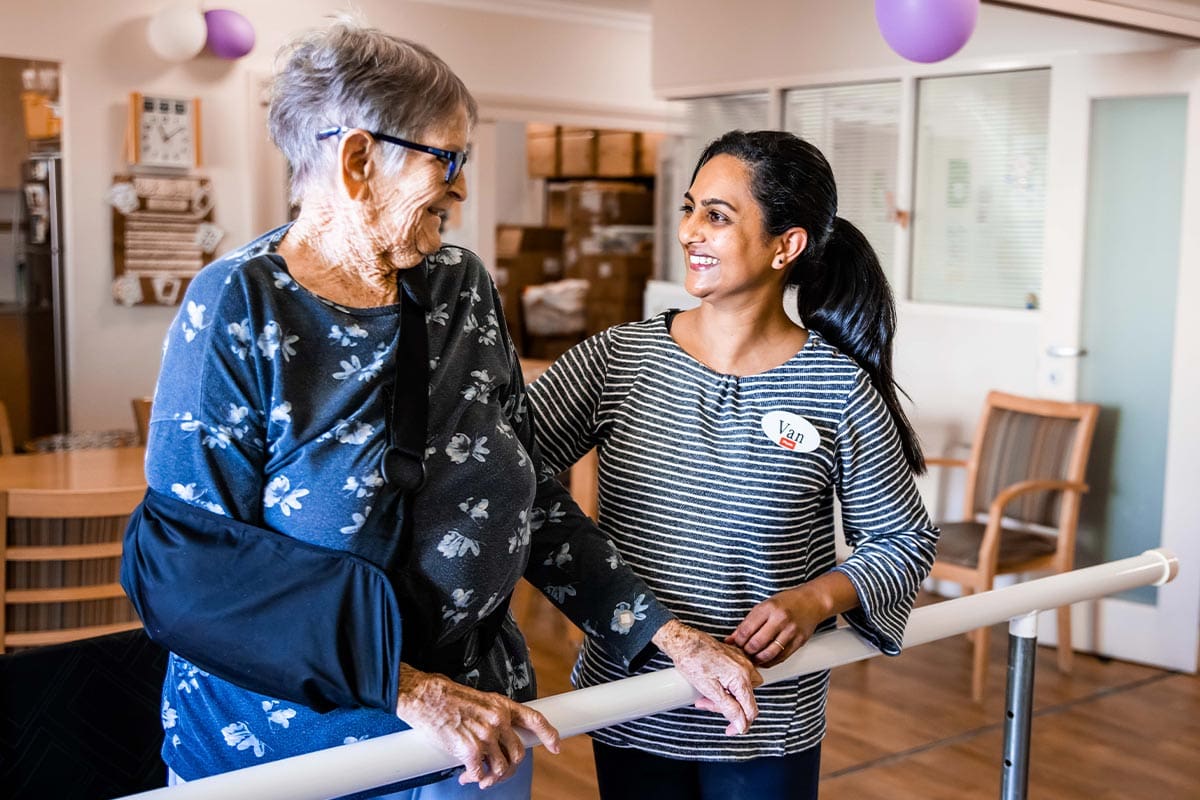 Your needs are supported in our respite services
Can we try out respite for a short-term period?
Respite care is designed to be short term so that you can trial how our services work.  
What if the person is not eligible for respite care?
There may be other support options available. Please contact us, and our friendly staff will assist you in finding suitable support options.
How do I access MCWA's respite services?
It's essential to have an assessment completed by an Aged Care Assessment Team (ACAT) to determine the type and level of care you or your loved one needs. Financial considerations may apply, including a potential co-payment depending on your financial situation. If you're a carer, you may also need to meet certain criteria to qualify for respite services. The specifics can vary, so we highly recommend that you contact our friendly staff to explore the options that best fit your needs. We're more than happy to guide you through the process and answer any questions you may have.