On Saturday 17 June 2023 the Head of Freemasons in Western Australia, Mr Daniel Ganon, performed a Foundation Stone commemoration ceremony to more than 250 spectators and dignitaries to mark the completion of Middle Swan Residential Care, the first stage of a substantial development focused on care and housing for older West Australians.
It had been over 60 years since Western Australian Freemasons conducted the last Foundation Stone ceremony, which traditionally includes a public procession, and the formal placement of the Tablet into position.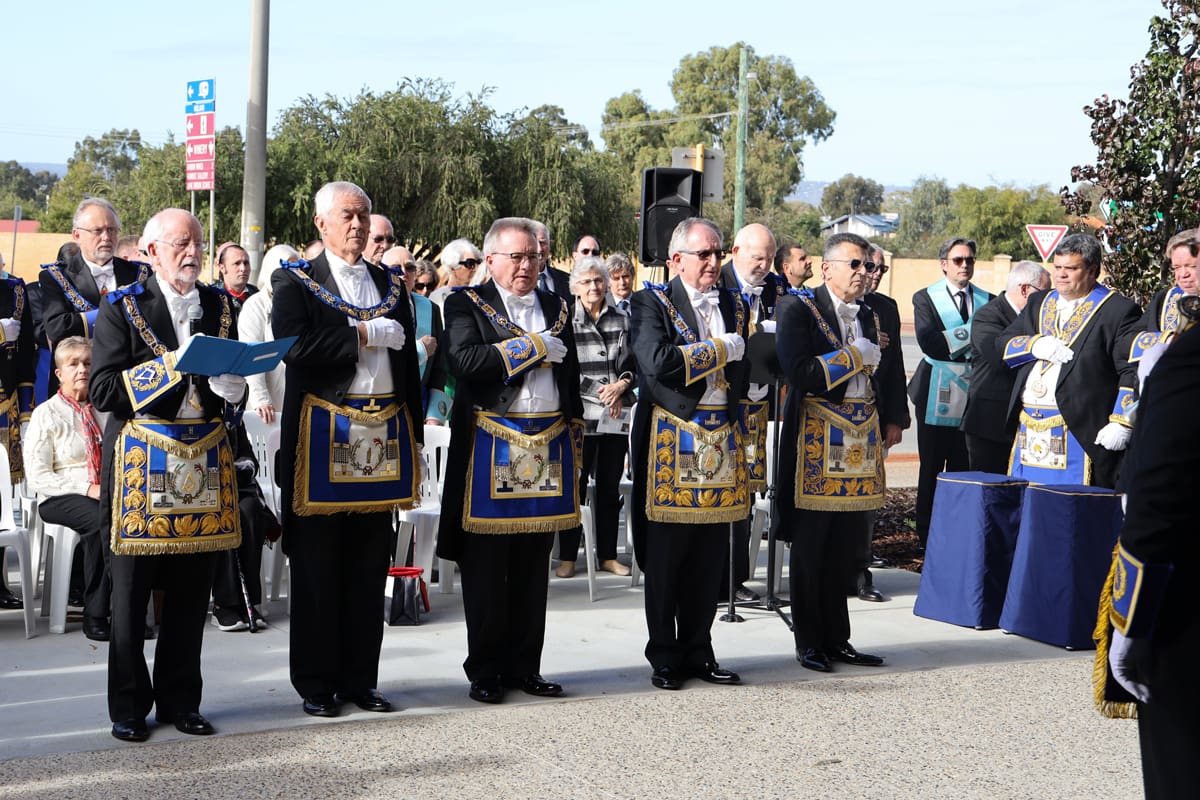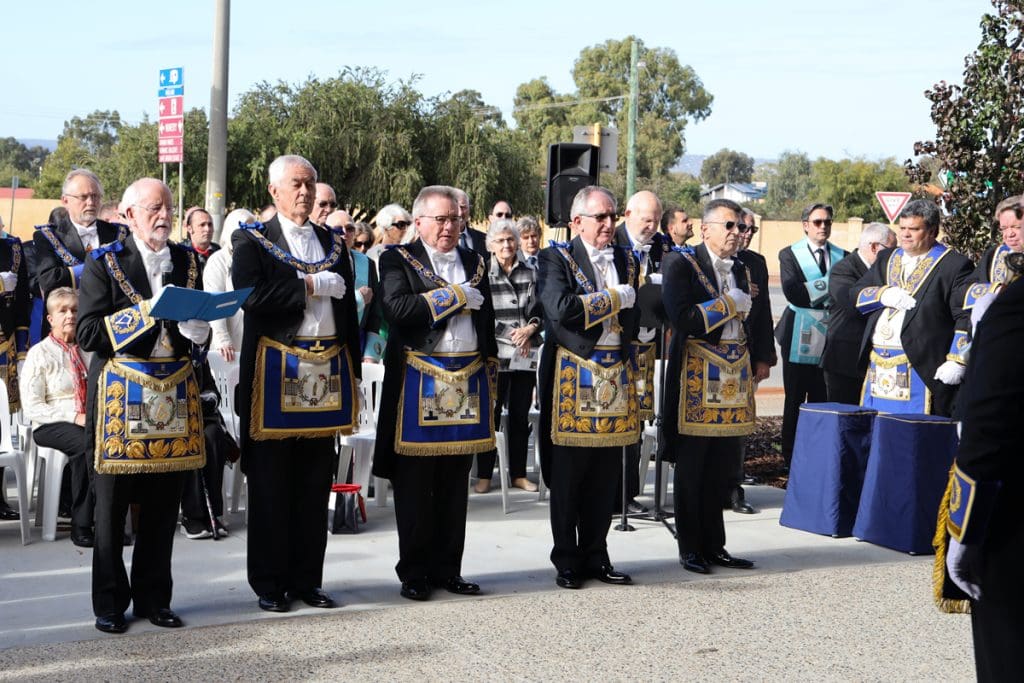 Middle Swan Residential Care is a state of the art care facility, unrecognisable as an aged care home and more like a special place to live. Proudly located in the heart of Middle Swan, the facility comprises 124 rooms, spanning three stories and will service Midland and its surrounds to deliver first class aged care for our seniors.
Once home to the Middle Swan Primary School, the facility proudly celebrates the heritage of the land through a number of photos and memorabilia displayed in the café that have been donated by Midland and Districts Historical Society.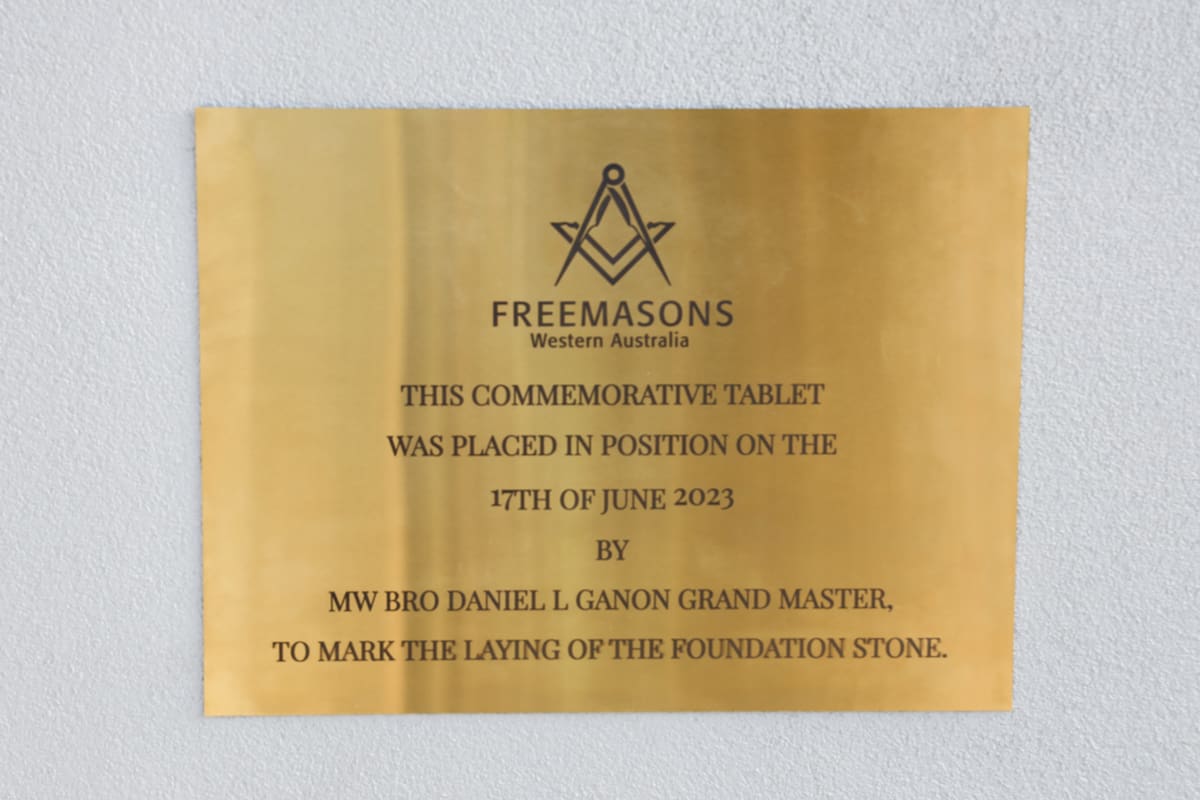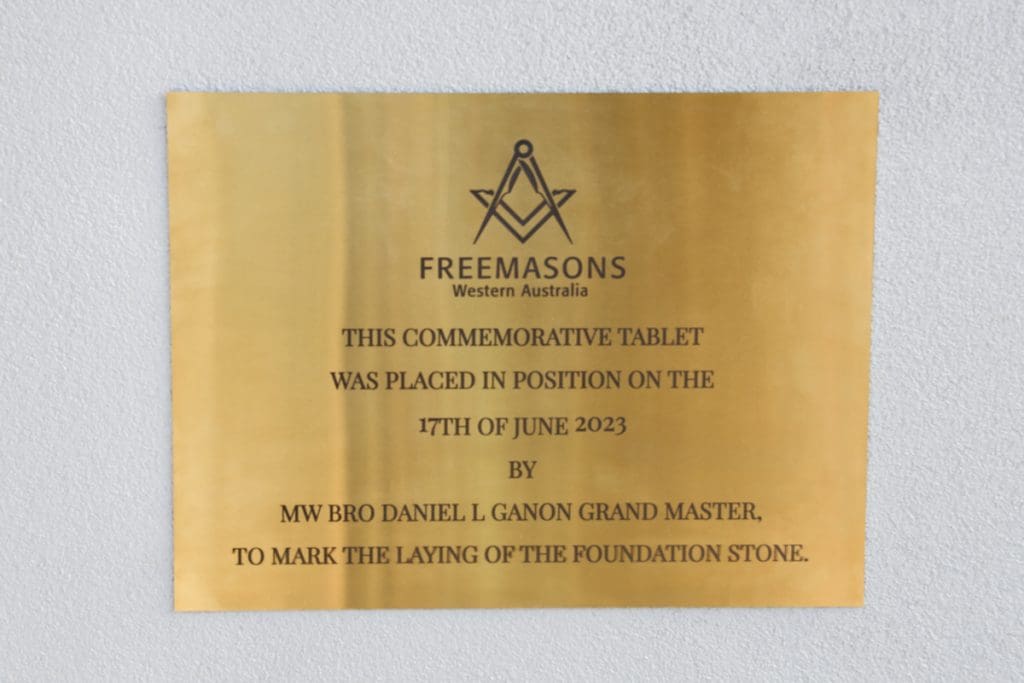 Freemasons have over 300 years of traditions and ceremonies, and this public ceremony was to recognise the immense contributions made by Freemasons to build this development. Many significant buildings around Perth house feature these Tablets such as Government House in Adelaide Terrace, Perth.
Freemasonry has been an active charity in Western Australia since the 1850s and promotes members to seek to improve themselves, work to support their community and promote the importance of family life.